Delivering commercial and industrial painting services for over 60 years
The Fraterman family emigrated from Holland in 1952 and Alexander Fraterman snr found work as a painter with a fellow dutchman. By 1956 he had grown his business and his son Joe joined Jolex painters.
In the Late 60's Jolex pioneered the "subcontractor" painter to major builders such as Fricker Bros. & AW Baulderstone who previously employed painters as staff. Larger commercial jobs were targeted, and their employee list grew.
Alexander retired in 1977, Jolex Painters changed to J & L Painting Services Pty Ltd and major commercial buildings were added to the impressive list of contracts completed. J & L had established itself as the largest commercial painting contractor in Adelaide.
In 2003 Joe retired and sold J & L Painting Services to his son Andrew. The company has expanded to tackle long term painting maintenance contracts.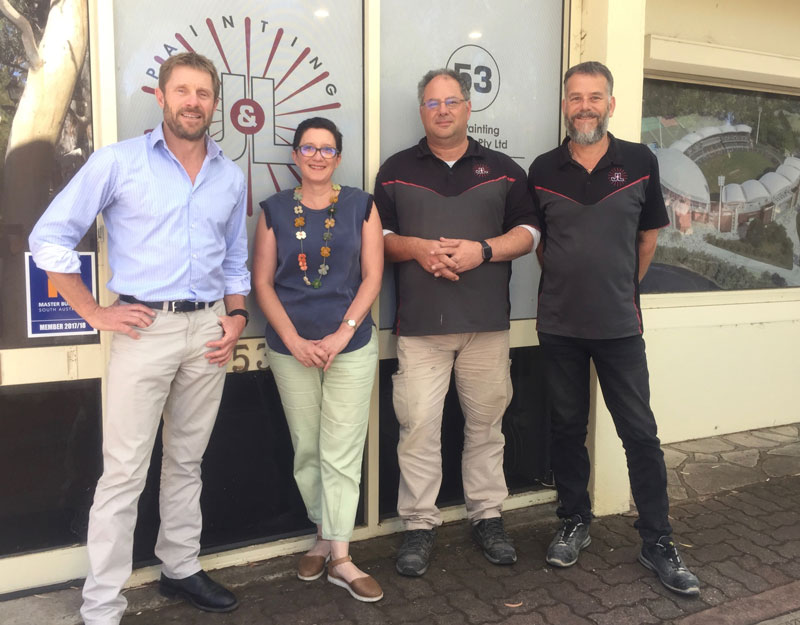 Contact us today to discuss your next project